Aktuálně
V nejbližší době se nechystá žádný botanický seminář.
V nejbližší době se nechystá žádný magisterský seminář.
V nejbližší době se nechystá žádná exkurze.
Kalendáře
(
edit
):
nepřítomnost zam.
host. pokoj
Rozvrh zasedačka:
LS 2013/4
ZS 2014/5
, požadavky
Ivě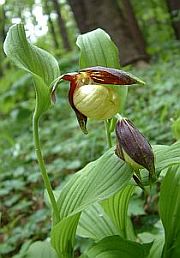 katedra botaniky na Facebooku
17.01. 2017 V letním semestru se můžete účastnit Mykologické exkurze - letní (KBO 321) a kurzu Fytopatologie (KBO 324). Vedoucí: M. Vašutová a M. Sedlářová
---
13.01. 2017 Kurs Pokročilé ordinační metody - KBE 052 - běží teď v letním semestru, a potom poběží až za dva roky, tj. v létě 2019. Pokud o ně máte zájem, zapište raději teď.
---
02.01. 2017 Ája Vítová bude 19.1. od 15:00 v zasedačce na botanické vile obhajovat svou disertaci Plant dispersal and establishment - important factors affecting species composition of meadow communities. Přijďte ji všichni povzbudit.
A přijďte hned dopoledne, protože od deseti hodin ráno bude mít (také v zasedačce na vile) seminář jeden z oponentů: Valentin Klaus: The relevance of plant diversity in urban and agricultural grasslands.
---
01.01. 2017 Kurz Ekologie obnovy II- Ekologická obnova (KBO 447) je v letním semestru po dvou letech zpátky! Je zaměřen na postindustriální stanoviště - zejména nejrůznější druhy těžeben a bude prakticky orientovaný, proto pojedeme i do terénu (součástí jsou 4 exkurze). Vytvoření projektu obnovy si tentokrát vyzkoušíme na kamenolomu u Jihlavy (absolvování kurzu Ekologie obnovy I je výhodou, ale nikoliv podmínkou pro absolvování tohoto kurzu). Podrobnosti v příloze.

Klára Řehounková

Příloha
---
16.12. 2016 V letním semestru se opět připravuje čtyřdenní turnusový Letní kurz vegetačního mapování, po 6 letech opět na Českomoravské vrchovině (Mrákotín červen 2017). Vedoucí: L. Ekrt & E. Ekrtová (Před)Zapisujte. Příloha
---